There was an interest to start some new base research on the demands for LED control, so in  the year 2013 Nucon started to adapt their xenon HID digital ballast know for driving LEDs.


There is and was always a close contact and exchange of information and requirements with the automotive industry and their suppliers to devlop the method according to their needs.

The method is now granted Patent in Germany and in the US:

US Patent No. 9,326,349 LED TESTING METHOD AND ARTICLE is issued April 26, 2016
German Patent DE 10 2014 019 434 B4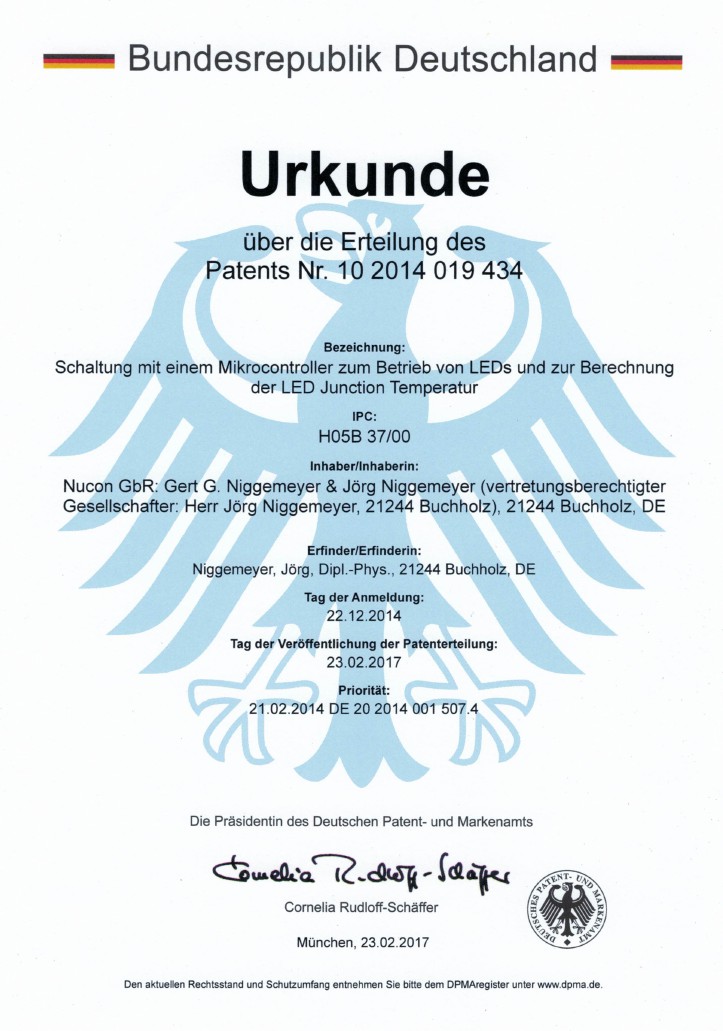 Article published in German automotive magazine in cooperation with NXO Elektronik Praxis
A very important requirement for the application could now be achieved by software means: automatic calibration and detection of unknown LED strings to the driver during operation. Like it would be the case if a headlamp would be serviced in a garage.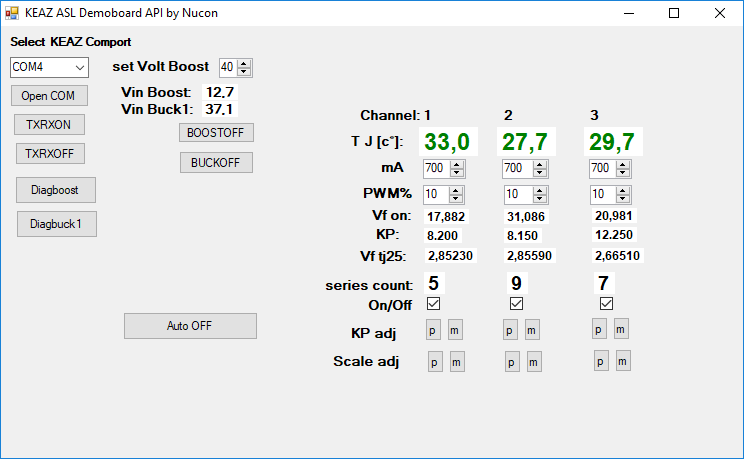 LED Strings with different length (series count) can be attached to the driver and will be automatically adjusted to correct temperature sensing during operation without any external reference present - a break through of the development, which was doubted by many of so called experts. Above example is showing operation of different strings operated at room temprature with low wattage.